Vendor Stands
Soft Pretzels And
Ice Cream
Stoltzfus Soft Pretzels & Ice Cream
Phone: 410.573.0774

Are you a fan of the traditional PA Dutch soft pretzel? Then you must try these pretzels! They are homemade and hand-rolled right here at the market, using our Pa Dutch recipe. Watch us twist the pretzels, and then buy one right as it comes out of the oven. This is a taste that you will want to come back for.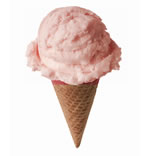 Looking for a pretzel with a little different twist? Try one of our full-line of stuffed soft pretzels. We have pretzels stuffed with various meats, sauces and cheeses. This creates a taste that is hard to beat! What about a hotdog wrapped in soft pretzel? Now that is a 'hot' dog!
We also have hand-dipped ice cream, available in a variety of flavors. Just the right thing to serve as a dessert after you trying the other delicious foods offered here at the market.