Vendor Stands
Cheeses
Dutch Market Cheese
Phone: 410.573.0776

Dutch Market Cheese and Dairy features a large selection of cheeses, as well as farm fresh eggs, and milk. Traditional cheeses, as well as various specialty cheeses are available. We can slice right off of the block in the portion that you request. We carry everything from aged cheeses to young cheeses to cup and cream cheeses.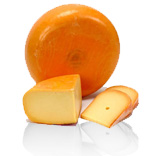 We have farm-fresh brown eggs as well. These high quality eggs make the perfect frying egg for that weekend breakfast. Or, use them a to add a special rich taste to your baking.
You must try our fresh cheesecakes while you are here. They are available in a variety of flavors.