Vendor Stands
Candy
Mary's Candies
Phone: 410.573.0773

If you are looking for anything candy, you will definitely find it here! We carry over a hundred different varieties of candy. You will find everything from brand-name candies to homemade candies to traditional bulk candies.
We carry a full line of traditional bulk candies that can be bought buy the pound in any variety. Mix and match portion and variety, just like Grandpa did as a kid at the local general store.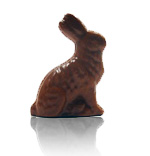 For the health conscious we offer various sugar-free and low salt chocolates and candies.
Before you leave you must try our specialty: fresh, hand-dipped chocolate covered strawberries. They are dipped in our homemade recipe right here at the market. Stop by to watch as we dip, and then buy a few just as they come out of the chocolate.