Vendor Stands
Bulk Foods
Dutch Market Bulk Foods
Phone: 410.573.0514

Dutch Market Bulk Foods has a full line of ingredients for your baking and kitchen needs available in bulk. Sugar, spices, flour, and other baking fares can be found here, including cake-decorating needs and food colorings. We also carry a line of dried foods and soup mixes.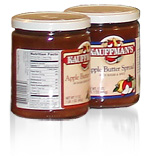 We have canned goods as well. Try some jellies, jams, or relishes canned by local canneries in Lancaster County using traditional home-style recipes. Buy your canned goods here and enjoy the taste of country canning.